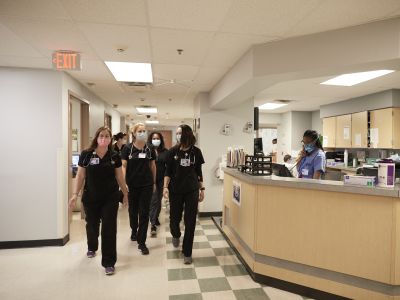 Why Nashville General Hospital
Nashville General Hospital is mission-driven. We strive to improve the health and wellness of Nashville by providing equitable access to coordinated patient-centered care.
Building on the Triple Aim as our foundation, clinical care at Nashville General simultaneously works to improve experience of care, improve population health and reduce healthcare costs.
To do so, Nashville General nurses focus on care transitions, customer care, patient safety, professional development, quality and positive workforce improvements.
Healing Hearts
Meet LaTonya Welch, RN, L&D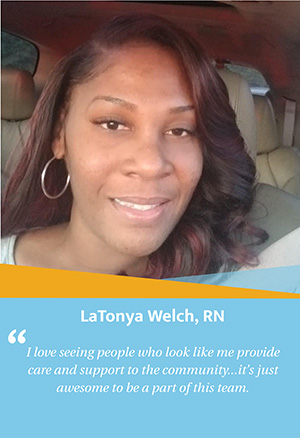 Early in her career LaTonya was a Certified Nursing Technician. During that time, she studied to become a nurse. After she graduated from nursing school she was offered a position at Nashville General Hospital as a labor and delivery (L&D) nurse. On a daily basis, she helps deliver babies and assure that the mother is safe throughout the birthing process.
"I love seeing people who look like me provide care and support to the community. It's just awesome to be part of this team."
Nursing at NGH
Vision – to be recognized as clinical leaders in providing excellent customer experiences, every patient, every time.
NGH Nursing Values
Integrity – We role model high ethical standards through collaborative relationships and perform our work with the highest levels of responsibility and integrity.
Compassion & Critical Thinking – We treat patients, families, and each other with kindness and empathy. We connect with patients and families individually and personally and engage them as partners in decisions about their care.
Accountability - We hold ourselves individually and collectively responsible for the work we do and for the outcomes and experience of every patient, every day
Respect - We treat all individuals with dignity and respect without conditions or limitations.
Excellence - We are committed to excellence in nursing. We strive to be the best, and we work continuously to improve our performance and exceed expectations.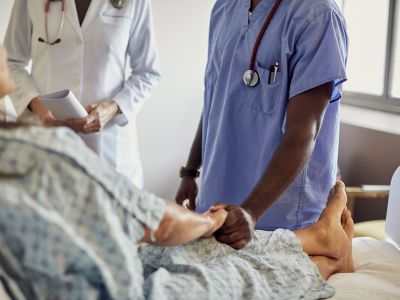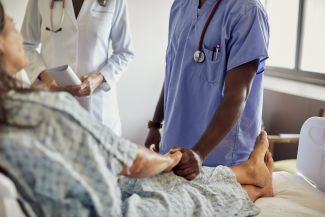 Nursing Careers 
Immediate openings for our exclusive RN Pool team. Licensed RNs with at least one year of direct patient care experience can fill assignments in a variety of patient care settings, including Emergency Room, L&D, ICU, Med Surge and more. Career opportunities also available throughout the hospital and in our clinics. Join Nashville General Hospital where we care for good. 
The NGH Nurse Residency Program is designed to help recent nurse graduates by providing a solid foundation as they transition from student to nurse.  The support and education you receive will help you develop confidence and competence in clinical nursing skills, communication, critical thinking and teamwork.  Additional information can be found here , or apply today by choosing the New Graduate Nurse Residency Program opportunity below.  
Professional Development
Your education is important! With our collaborative, interdisciplinary approach to education and research, you will choose the class(es) that best prepares you to meet your career goals.
ACLS: Advanced Cardiovascular Life Support (ACLS) Classes
For healthcare professionals who either direct or participate in the management of cardiopulmonary arrest or other cardiovascular emergencies and for personnel in emergency response.
Basic Life Support (BLS) Classes
For healthcare professionals and other personnel who need/want to know how to perform CPR and other basic cardiovascular life support skills.
Tuition/Cost
Continuing your education is an important investment, and we're committed to seeing you succeed and ensuring you get the most out of it. Below is the estimated cost of attendance for the ACLS/BLS certification courses.
ACLS/BLS Certification Classes
Internal Candidates (Employee only access)  | External Candidates 
The DAISY Award for Extraordinary Nurses
The DAISY Award was established by The DAISY Foundation in memory of J. Patrick Barnes who died at 33 of an auto-immune disease called ITP (Idiopathic Thrombocytopenic Purpura). The Barnes Family were overwhelmed by the kindness and compassion of the nursing team who cared for Patrick. After his passing they created a foundation to express gratitude to extraordinary nurses everywhere, using the acronym, DAISY, standing for Diseases Attacking the Immune System. Hospitals around the globe, now use the DAISY program to recognize nurses for the extraordinary skillful, compassionate care they provide to patients and families, each and every day. Nashville General Hospital is proud to launch the DAISY Program at NGH for patients and their families to honor and recognize members of the NGH Nursing team for their tremendous care and expertise.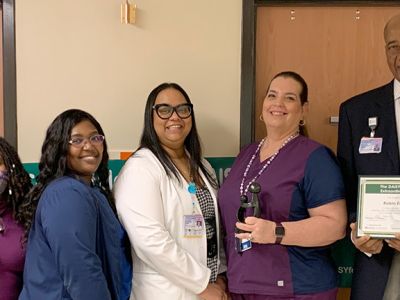 Extraordinary Nurse Recognized At Nashville General Hospital
Robin Eason, RN of Nashville General Hospital was recently honored with  The DAISY Award® For Extraordinary Nurses  The award is part of the DAISY Foundation's programs to recognize the super-human efforts nurses perform every day.
Since beginning her career at NGH, Robin has been a beloved member of the Women's Health Services department and the Post Partum team. We are proud to call her the next DAISY winner!