Community Pharmacy at NGH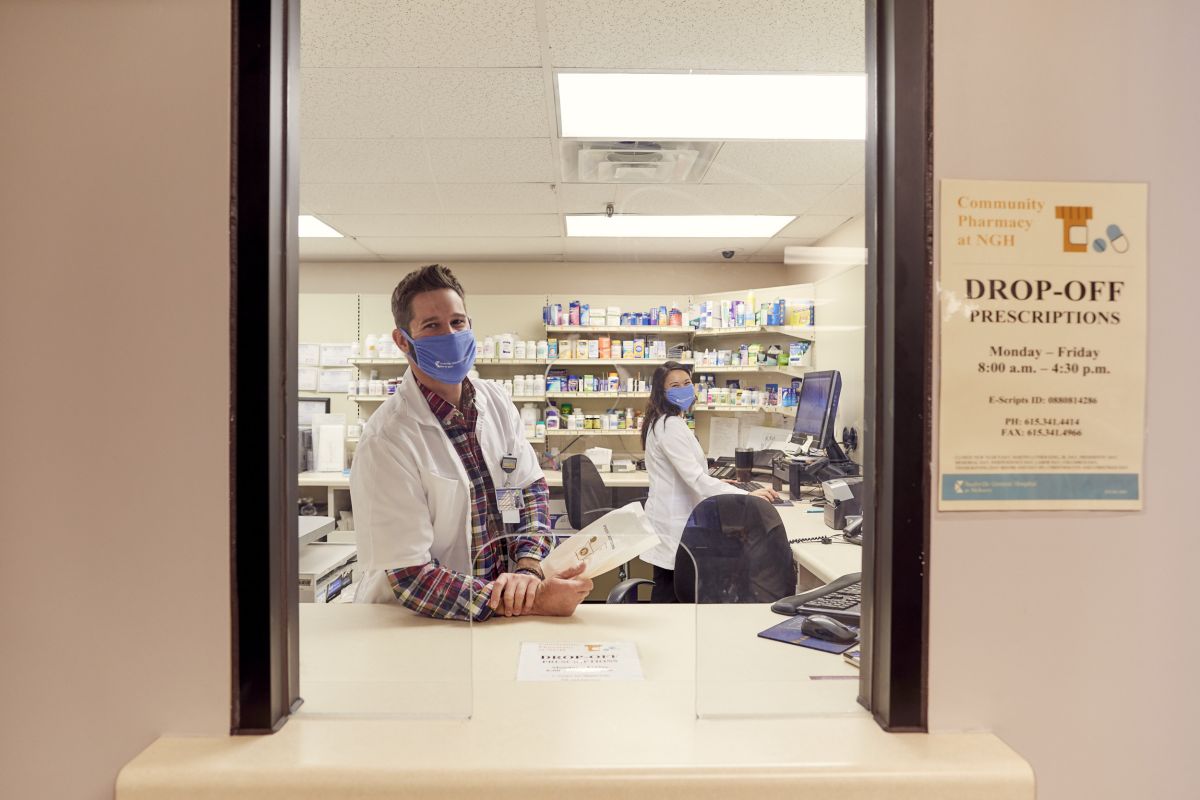 The Community Pharmacy at NGH is open all patients, visitors and staff of Nashville General Hospital. We want to be the pharmacy of choice for you and your family. Conveniently located on the first floor by the Internal Medicine Clinic, we will work with you to get the best pricing for your medications. Over-the-counter items are also available.
Stop by and meet our pharmacists, today:
Jeff Hardwick, PharmD
Camille Dao, PharmD
Donna Stevens, PTCB Certified Lead Pharmacy Tech
E-Scripts ID: 0880814286
---
Prescription Refills
Nashville General Hospital makes refilling your prescriptions quick and easy.
By logging in to our online refill portal, you can get refills without setting up an account with RX number alone, or can set up account to see whole profile.
---
Mobile App for Refills
Tired of keying in long prescription numbers into an automated phone system? Download the new, super user-friendly mobile app. With the new app, you do not need RX numbers to refill. You may choose from your available refills on your profile or scan the bottles directly with your phone.
---
NGH's Hope Meds Program
Nashville General Hospital will now be a satellite pharmacy for the Dispensary of Hope program. The Community Pharmacy's "Hope Meds Program" offers over 170 meds (including several brands of insulin) stocked and available for free to qualifying patients.
What is DOH?
Dispensary of Hope (DOH) is a nationwide collective effort of healthcare systems, pharmaceutical manufacturers, and others dedicated to providing medication access to the most underserved communities. DOH collects and distributes millions of dollars of pharmaceuticals annually to pharmacies and safety-net clinics to dispense to low income, chronically ill patients.
Through meaningful partnerships, pharmacies and clinics nationwide can utilize DOH medication to impact the health of their communities by improving access to affordable medication. This program is key to reducing avoidable hospital readmissions and emergency room use that often results from lack of access to affordable medication. 
Consistent with NGH's mission and commitment to providing the Nashville community with equitable access to healthcare, DOH strives to remove those challenges patients take on in seeking medical care and the trials they face in securing the medication that often keeps them healthy. This new partnership will improve the health and wellness of our friends, family, and neighbors in the community.
Where? 
Meds prescribed to the Community Pharmacy from inpatient and outpatient clinic setting will both be eligible.
Who? 
Uninsured patients who are at or below 300% the Federal Poverty Level.
How can we make this program a success and positively impact the community?
Providers can look to their computer desktop for the NGH Hope Meds Program Edge icon. Nurses, Physicians, PA's, NP's, Residents, Medical Students, Pharmacy (outpatient/inpatient), and clinical staff now have this icon on their desktop that will have a link the current inventory list. Providers should consider these meds for qualifying patients first, and if they are suitable for prescribing, these will be free for patients. 
Note: this list is changing daily based on availability. Providers should refer to this list daily, if not more often.
Community Pharmacy at NGH Main