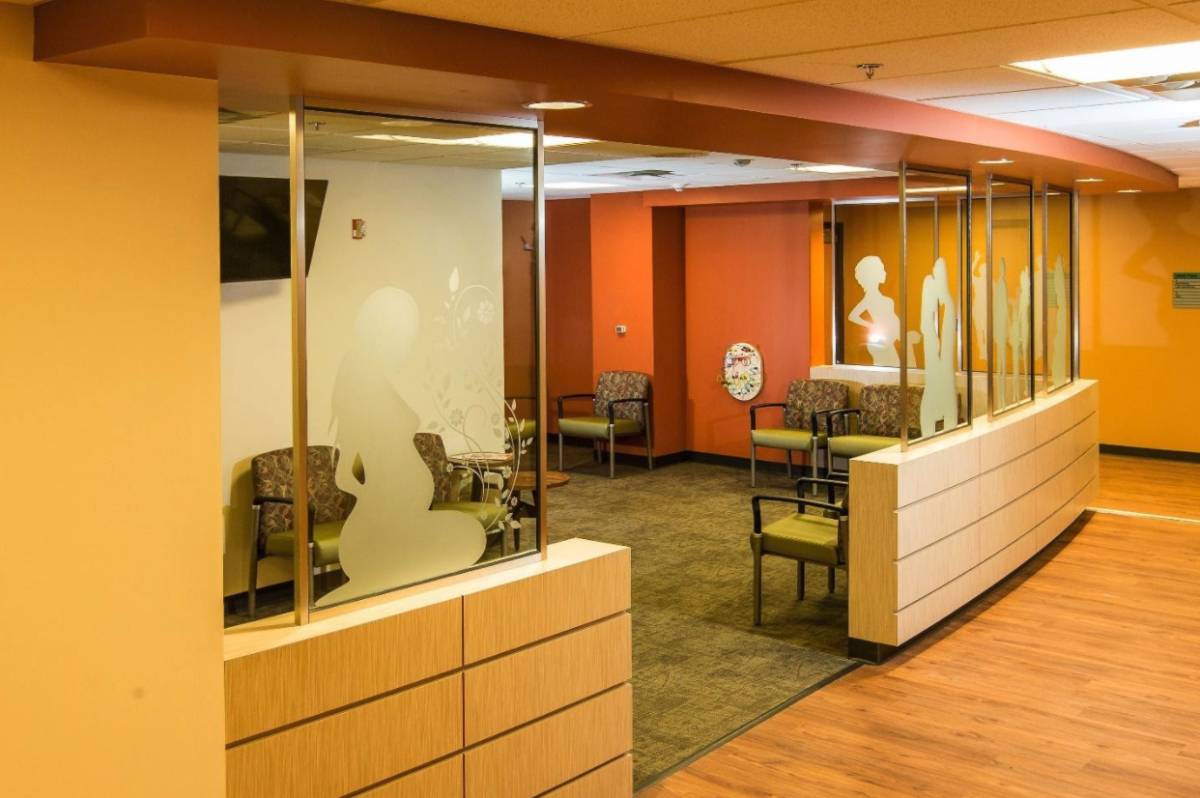 Women's Health Services at Nashville General Hospital 
We are one of Nashville's oldest and most trusted healthcare centers. Our board-certified physicians offer an outstanding breath of services and options for women that consist of obstetric, gynecologic, breast and heart care. 
Our Women's Services team is dedicated to caring for all our patients with exceptional skill and compassion. Our full spectrum of personalized, comprehensive services is coordinated based your birth plan, medical situation, or individual need. 

We invite you to explore our recommended learning playlists and libraries for trusted, easy-to-understand health and wellness education.
We are committed to your health.
OBSTETRIC CARE 
Women's Services at Nashville General Hospital is a resource to women throughout all stages of pregnancy. Our team works not only to provide great medical care for you and your baby, but we will also assist you in developing a birth plan that anticipates important decisions and considerations you will face during your pregnancy and birth. 
And when you are ready to deliver, our team of experienced healthcare providers will be with you every step of the way. You deserve to have the absolute best birth experience, and we will work to make sure your journey is memorable and as seamless as possible. 
Amenities include: 
Convenient bedside admission
Private birthing suites
Dedicated 1:1 laboring nurses
Dedicated operating suites
Access to a lactation consultant
Neonatal intensive care unit (NICU)
When special care is needed for infants after childbirth, our Level IIB NICU provides an enhanced level of care for newborns who require extra monitoring and care due to prematurity, illness or other concerns.
The Nashville General Hospital Gynecology team offers a full spectrum of patient-centered care to women from adolescence through menopause. We believe that healthcare decisions should be made through a team-based approach, where both the physician and patient engage in open communication to tailor treatment options that best suit your needs. Our gynecologic specialists value the doctor-patient relationship and strive to ensure that your concerns are heard and understood. 
The conditions we treat include:
Routine well women exams
Screening for breast and cervical cancer
Abnormal uterine bleeding
Menstrual disorders
Uterine fibroids
Pelvic pain
Endometriosis
Ovarian cysts
Pelvic organ prolapse
Vulvar and vaginal disorders 
Nashville General Hospital's Breast Health Center offers both preventative care and treatment in the same inviting, comfortable setting. Here, patients experience a comprehensive and compassionate approach to the diagnosis and treatment of breast disease. Our wide range of clinical expertise includes full accreditation by the American College of Radiology and Mammography Quality Standards Act (MSQA).
Some of the conditions we treat, and services offered, include:
Mammography
Ultrasound
Stereotactic breast biopsy
Do you know the No.1 killer of women? It is heart disease. The Heart and Vascular Center at Nashville General Hospital offers a comprehensive, multidisciplinary program for the prevention, diagnosis, and treatment of cardiovascular and peripheral vascular diseases.
Our staff includes community-based, board-certified or board-eligible cardiologists, vascular surgeons and specially nurses, nurse practitioners, and other support staff. We offer patients the ability to be seen in a clinic setting and have diagnostic cardiology and peripheral screening and testing performed in one location with the same physician and staff.
Cardiac service line includes: ECG's, Holter monitors, event recorders, stress testing, echocardiograms and diagnostic catheterizations are available. The diagnostic catheterization procedure allows patients who need stent placement or interventional cardiology procedures to be performed on the same day of diagnosis.
Peripheral Vascular service line includes: Venous occlusions, peripheral artery occlusions, dialysis fistula blockages, and carotid/ cerebral vascular diagnostic testing.
We strive to provide lifesaving strategies with effectiveness, safety, and compassion for our patients and their families. To learn more about our many services, to request a clinical consultation or refer a patient, or to locate a physician, please call (615) 341-4968.