For Your Good Health™: Schedule your annual exam.
Even if you are feeling well, you should schedule an annual physical exam with your doctor.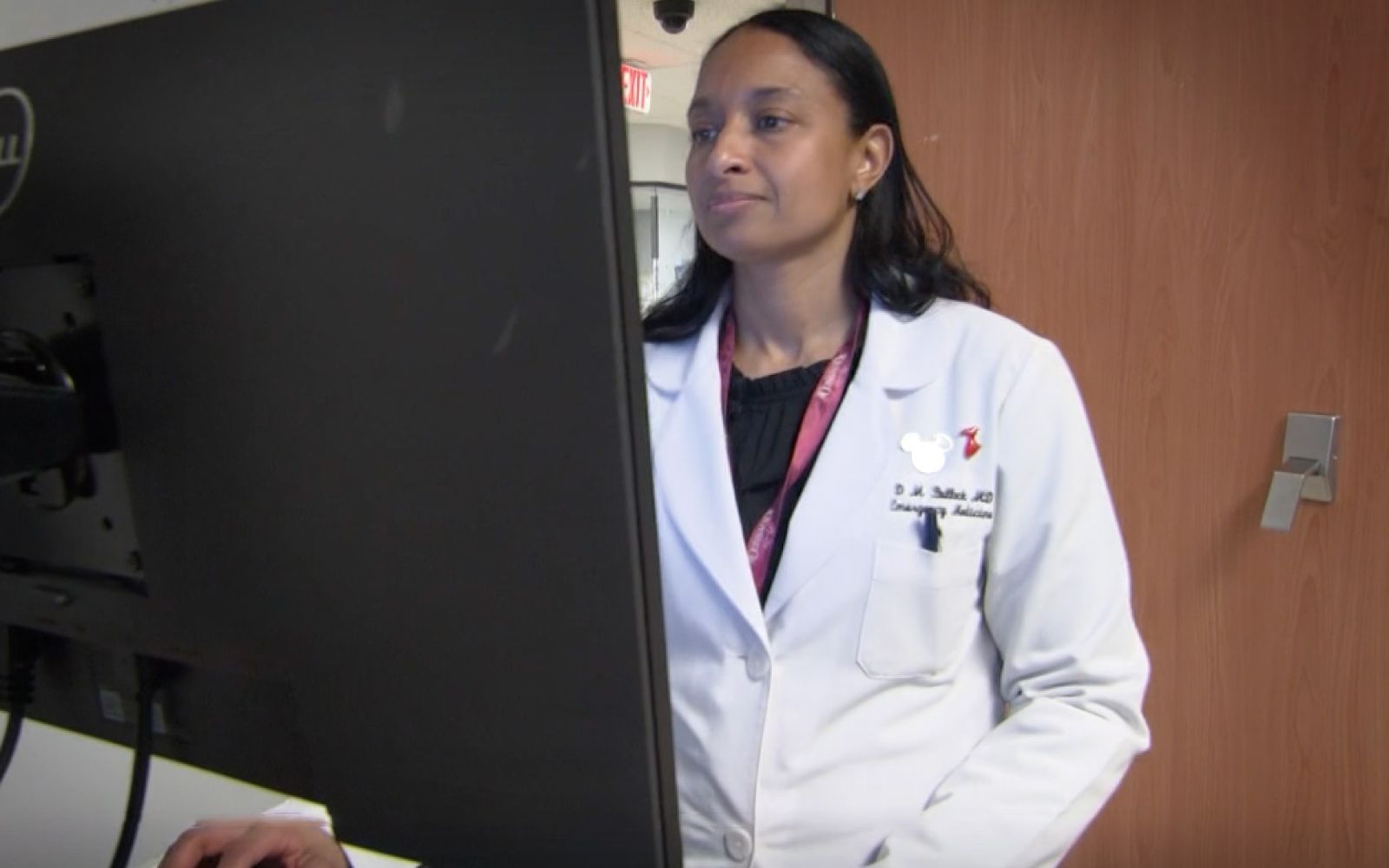 One of the best things you can do for your health is to see your doctor for an annual physical exam. An annual exam can help identify current health issues and prevent future health problems such as high blood pressure, diabetes or high cholesterol.
This exam gives your doctor the opportunity to:
Check your weight and blood pressure.
Screen for diseases.
Assess the risk of future medical problems.
Review your prescriptions and medications.
Update vaccinations.
Suggest ways you can live healthier based on your current lifestyle.
Depending on your age and circumstances, your doctor may also request lab work. This can include:
X-rays or other types of procedures to look inside the body for tumors or other abnormalities.
Blood tests that can help indicate issues with your kidneys, liver, blood chemistry and immune system. This can also help identify diabetes or high cholesterol.
Urinalysis to screen for diabetes, kidney disease or liver disease.
Stool analysis to help diagnose certain conditions affecting the digestive track and screen for cancer.
Women may have a pap smear to screen for cervical cancer and men may have a testicular exam to screen for testicular cancer.
In addition to learning more about your current health condition, having a regular annual exam helps you build a long-term relationship with your doctor and establish a medical history. This relationship and medical history can be invaluable should you get sick and need additional treatment.
"Some people hesitate going to the doctor because they're afraid to find out that something is wrong," says Dr. DeAnn Bullock, M.D., Emergency Department Medical Director at Nashville General Hospital. "That's why it's important to find a doctor you are comfortable with and get an annual exam. That way we can identify when something is wrong and make sure you get proper care."
Dr. Bullock was recently interviewed by Nashville Public Television. During this interview Dr. Bullock shared valuable insights on accessing health care, including choosing the right doctor and finding options without insurance. Watch Dr. Bullock's interview.
If you, or a child, are in need of an annual exam contact Nashville Healthcare Center to schedule an appointment with our Family Medical Office. Learn more about our family medicine services by visiting the Family Medicine website.
This information is not intended to be a substitute for professional medical advice. You should talk with your primary care physician or other qualified medical professionals regarding diagnosis and treatment of a health condition.
Sources:
hhs.gov, "Health Screenings", U.S. Department of Health and Human Services, February 27, 2015
medlineplus.gov, "Physical exam frequency", MedlinePlus, National Library of Medicine, June 1, 2015
cdc.gov, "Are You Up to Date on Your Preventive Care?" National Center for Chronic Disease Prevention and Health Promotion, April 19, 2023
health.gov, "Regular Checkups", Office of Disease Prevention and Health Promotion, May 8, 2023