Holiday food safety tips.
It's the holiday season, which means lots of cooking and family meals. Follow these tips to help keep everyone healthy.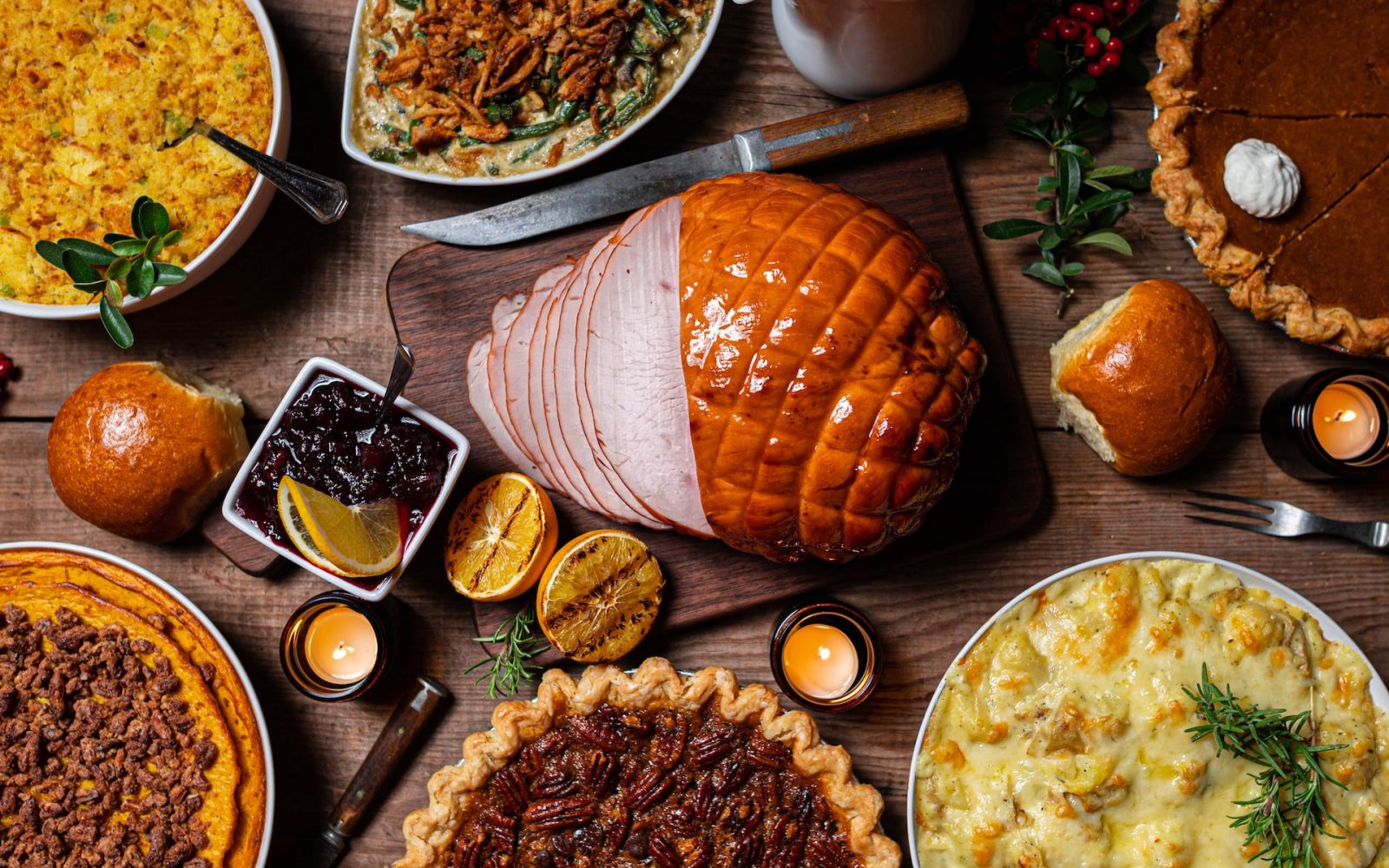 The holidays are almost here. Before your family gathers around the table take these steps to make certain your holiday food is safe.
Clean and sanitize
Wash your hands with soap and running water. Scrub for at least 20 seconds throughout the food preparation process and before you eat. 
Sanitize surfaces with an antibacterial cleaner and then wipe it clean with hot, soapy water. Dishes, cutting boards, utensils should all be washed after being used for food preparation.
Scrub fruits and vegetables to get rid of dirt and germs on the outside. 
Avoid cross-contamination
Use separate cutting boards to prepare poultry, meat, fruits and vegetables.
Wash knives and utensils between uses so bacteria from one food item is not transferred to another.
Use separate serving utensils and small plates for dips and other shared dishes to discourage guests from eating directly from the bowl. 
Cook thoroughly
Use a food thermometer to make certain poultry and meat are cooked to a safe internal temperature. For more detailed information download this Food Temperature Chart .

Poultry – 165°F
Ham and beef – 145°F
Ground meat – 165°F
Casseroles – 165°F
Follow instructions
Most packaged food will include detailed information on how to properly prepare it. Follow those instructions carefully. If you are using a recipe, make certain you have all the ingredients and can prepare the dish according to the instructions in the recipe. 
Take extra care if you are pregnant
Pregnant people are at an increased risk of food poisoning and 10 times more likely than others to get a listeria infection from foodborne illness. If you are pregnant:
Do not eat or drink raw or unpasteurized milk.
Avoid soft cheeses such as queso, brie, camembert, feta, goat cheese or blue-veined cheese.
Do not drink raw or unpasteurized juice or cider.
Be careful with seafood. Eat only cooked seafood that is low in mercury such as salmon, freshwater trout, shrimp, tilapia and cod.
Do not eat or taste raw flour, dough or batter.
Do not drink alcohol. 
Avoid eggnog unless it is free of alcohol and is pasteurized or made with pasteurized eggs and milk.
Do you need access to nutritious foods?
Nashville General Hospital provides comprehensive care for all of the patients we serve. This includes addressing the food insecurity of our patients and the community through the distribution of no-cost, nutritious foods, including fresh produce and shelf-stable foods. Learn more about our Food Pharmacy and how to apply for this program .
The Nashville General Hospital Foundation also provides a cookbook filled with healthy recipes in both English and Spanish. You can download these cookbooks here .
This information is not intended to be a substitute for professional medical advice. You should talk with your primary care physician or other qualified medical professionals regarding diagnosis and treatment of a health condition.
Sources: