Sautéed Mushroom and Garlic Chicken: Treat dad this Father's Day with this savory chicken dish.
From the Nashville General Hospital Foundation Cookbook, Executive Chef Julius Jackson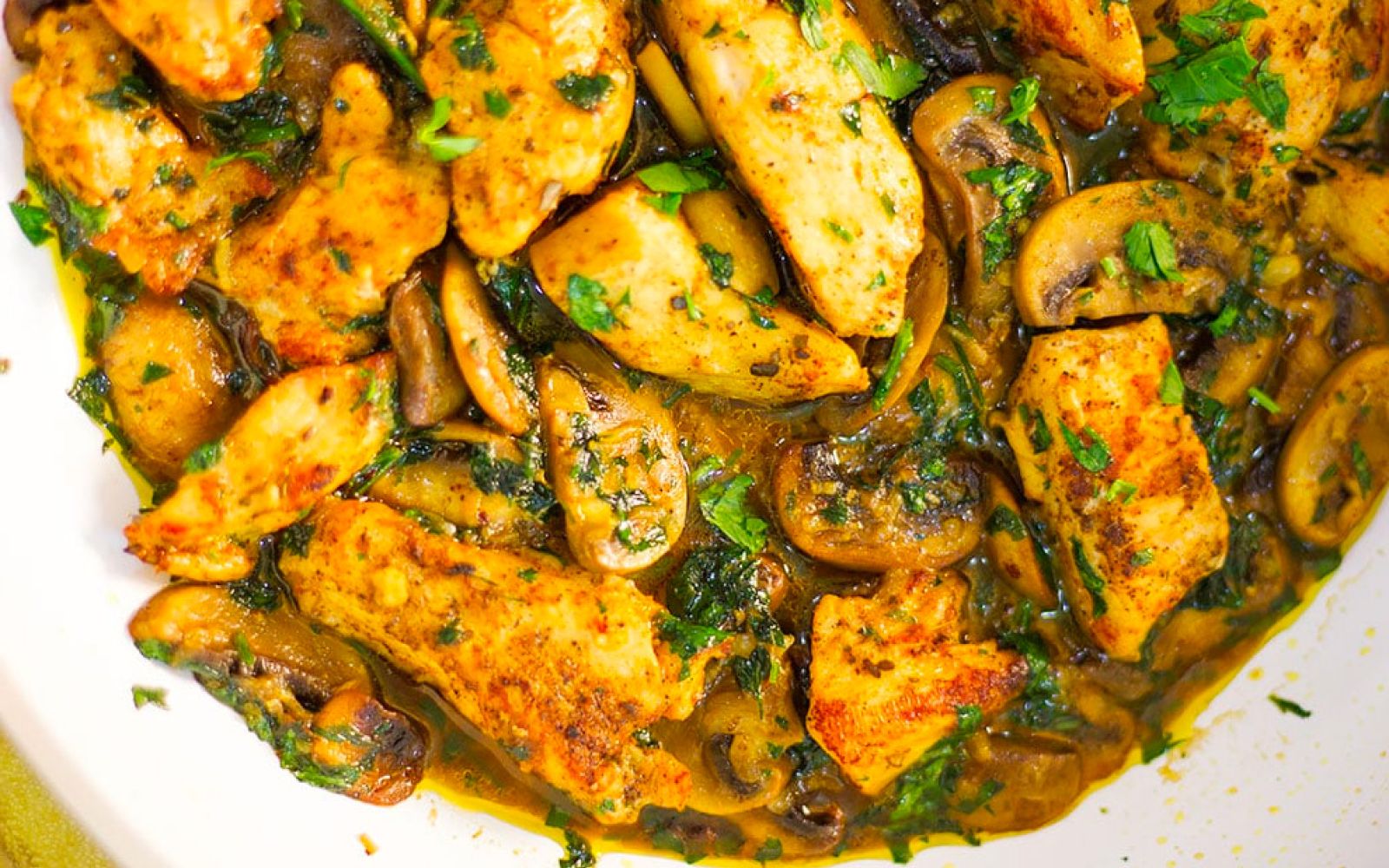 Chef Julius Jackson, the Executive Chef at Nashville General Hospital shares this one-pan dinner.
Yield: 6 servings of chicken with sauce
Ingredients
For chicken:
6 (4oz. breast) boneless skinless chicken breasts
1 tsp onion powder 
1 tsp garlic powder
1 tsp of dried oregano 
½ tsp salt
1 tsp of dried rosemary 
¼ tsp black pepper
2 Tbsp olive oil
For the sauce:
1 Tbsp butter 
8 ounces mushrooms
1 Tbsp minced garlic 
1 Tbsp fresh chopped parsley
1 tsp of dried thyme 
1 tsp dried rosemary
1 cup heavy cream 
½ cup of water
½ cup fresh shredded parmesan cheese
Directions
Combine the onion powder, garlic powder, herbs, salt and pepper then season the chicken.
Heat 1 Tbsp of oil a large pan or skillet over medium-high heat and sear chicken in batches until browned on each side. Add remaining oil if needed for second batch. Transfer to a plate; set aside and keep warm.
In the same pan or skillet, melt the butter and add sliced mushrooms. Season with salt and pepper and cook about 3 minutes.
Add the garlic, parsley, oregano and rosemary; sauté about 1 minute until fragrant.
Add the water and cream. Bring to a simmer, then reduce heat and continue cooking until sauce has thickened slightly. 
Stir in the parmesan cheese and allow it to melt through the sauce for 2 minutes, while occasionally stirring.
Return chicken to the pan and allow to simmer in sauces for 3 or 4 minutes. 
Use a food thermometer to make sure the internal temperature of the chicken reaches a minimum of 165º F before serving.
For more recipes like this, including written in Spanish, visit the Nashville General Hospital Foundation website. This site also includes information about The Food Pharmacy, which addresses food insecurity through the distribution of no-cost food totes filled with fresh produce and shelf-stable food.
Source:
Nashville General Hospital Foundation Cookbook, Executive Chef Julius Jackson, Summer 2021.