Celebrate a world of flavors.
March is National Nutrition Month®. This is a great time to learn about making informed food choices and developing healthier eating habits.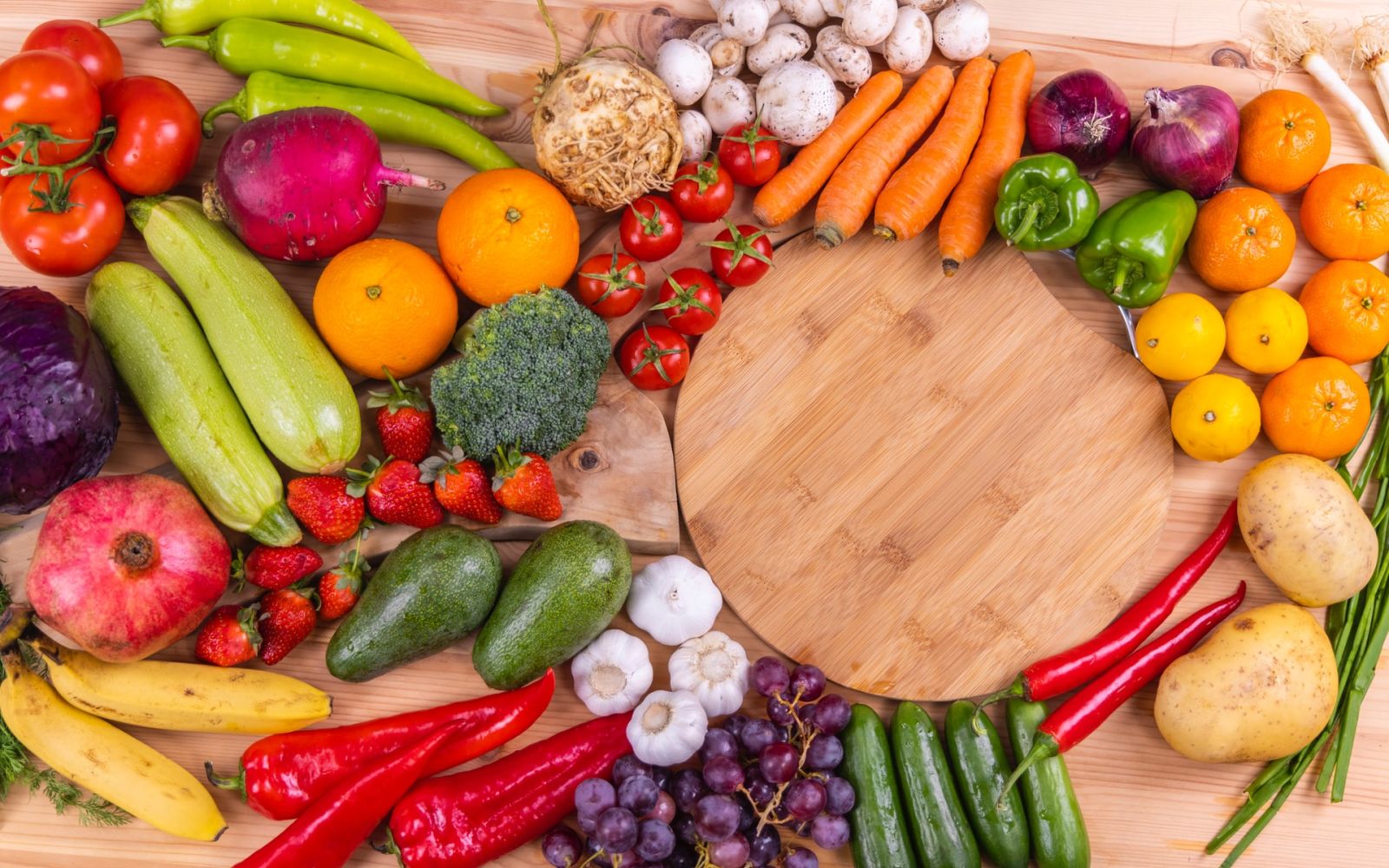 It is easy to get stuck in a rut when it comes to our diet. We often reach for what is familiar and easy, without considering whether it is healthy. This month, make a conscious effort to celebrate a world of flavors by learning more about healthy choices in the food you currently eat.
Expanding your diet with new flavors from around the world can help you increase the variety in the foods you eat. Choosing an assortment of nutritious foods from all food groups (fruits, vegetables, grains, protein and dairy) will help you get the nutrients you need for good health.
"What you consume can have a profound impact on your health," says Nashville General Licensed Registered Dietitian Nutritionist Emma Liu, LMPH, RD, LDN. "A healthy diet is one of the first steps you can take towards achieving and maintaining good health and reducing the risk of chronic diseases."
The U.S. Department of Agriculture recently published their Dietary Guidelines for Americans, 2020-2025. These guidelines include daily recommended amounts for each food group based on age and calorie targets. One way to start living healthier is by making small changes to your diet like lowering the amount of fat or increasing the amount of fiber-rich ingredients, such as vegetables and fruit.
Food group amounts for 2,000 calories* a day for ages 14+
Fruits (2 cups per day). Focus on whole fruits that are fresh, frozen, canned or dried. One cup of raw or cooked fruit is equal to one-half cup of dried fruit or 1 cup of 100% fruit juice.
Vegetables (2 ½ cups per day). Choose a variety of colorful fresh, frozen and canned vegetables. Make sure to include dark green, red and orange choices. One cup of raw or cooked vegetables is equal to 2 cups of leafy salad greens or 1 cup of 100% vegetable juice.
Grains (6 ounces per day). Make at least half of your grains whole grains. Find whole-grain foods by reading the Nutrition Facts label and ingredients list. One ounce of grains, like ready-to-eat cereal, is equal to 1 slice of bread or one-half cup of cooked rice, pasta or cereal.
Protein (5 ½ ounces per day). Vary your proteins to include seafood; beans, peas and lentils; unsalted nuts and seeds; soy products; eggs; and lean meats and poultry. One ounce of seafood, lean meats or poultry is equal to one egg; or 1 tablespoon of peanut butter; or one-fourth cup of cooked beans, peas or lentils; or one-half ounce of unsalted nuts or seeds.
Dairy (3 cups per day). Move to low-fat or fat-free dairy milk and yogurt. If lactose is a problem for you, choose lactose-free dairy or fortified soy versions. One cup of milk or yogurt is equal to 1 ½ ounces of hard cheese.
A healthy diet also limits the amount of:
Sugar to less than 50 grams a day. Sugar is often highest in sweetened beverages, desserts and sweet snacks. Consider substituting natural honey or fruit nectar for refined sugar.
Saturated fat to less than 22 grams a day. Foods high in saturated fat include pastries, fatty meats, processed meats and butter. Foods that are high in unsaturated fats, which are healthier, include walnuts, seeds, plant oils, avocadoes and fatty fish like salmon.
Sodium to less than 2,300 milligrams a day. Sodium is often used in canned goods for flavor as well as processed meats. Foods in restaurants can also be high in sodium. Alternatives to sodium include salt substitutes, natural herbs and salt-free spices.
During National Nutrition Month® find ways to vary your diet and celebrate a world of flavors by looking for healthier meal options that include:
Recipes from other cultures.
Different fruits and vegetables than what you normally eat.
Ingredients that provide a variety of different textures and colors.
Do you need help finding nutritious foods?
If you do not have access to nutritious food, take a minute to learn about Nashville General Hospital's Food Pharmacy. The Food Pharmacy addresses food insecurity by providing no-cost food totes filled with nutrient-dense fresh produce and shelf-stable food.
To identify a household struggling with food insecurity send an email to food@nashvilleha.org. Include the name of head of household, delivery address with ZIP Code™, working phone number and the number of individuals in the home.
Learn more about the Food Pharmacy at Nashville General Hospital and other food outreach programs.
About National Nutrition Month®
National Nutrition Month® was initiated in 1973 by the Academy of Nutrition and Dietetics as National Nutrition Week. In 1980, it became a month-long observance in response to growing interest in nutrition.
* This 2,000-calorie pattern is only an estimate of your needs. Monitor your body weight and adjust your calories if needed.
This information is not intended to be a substitute for professional medical advice. You should talk with your primary care physician or other qualified medical professionals regarding diagnosis and treatment of a health condition.
Sources: