Blueberry Bran Muffins
Easy-to-make muffins that provide protein and fiber, which is a great way to start your day.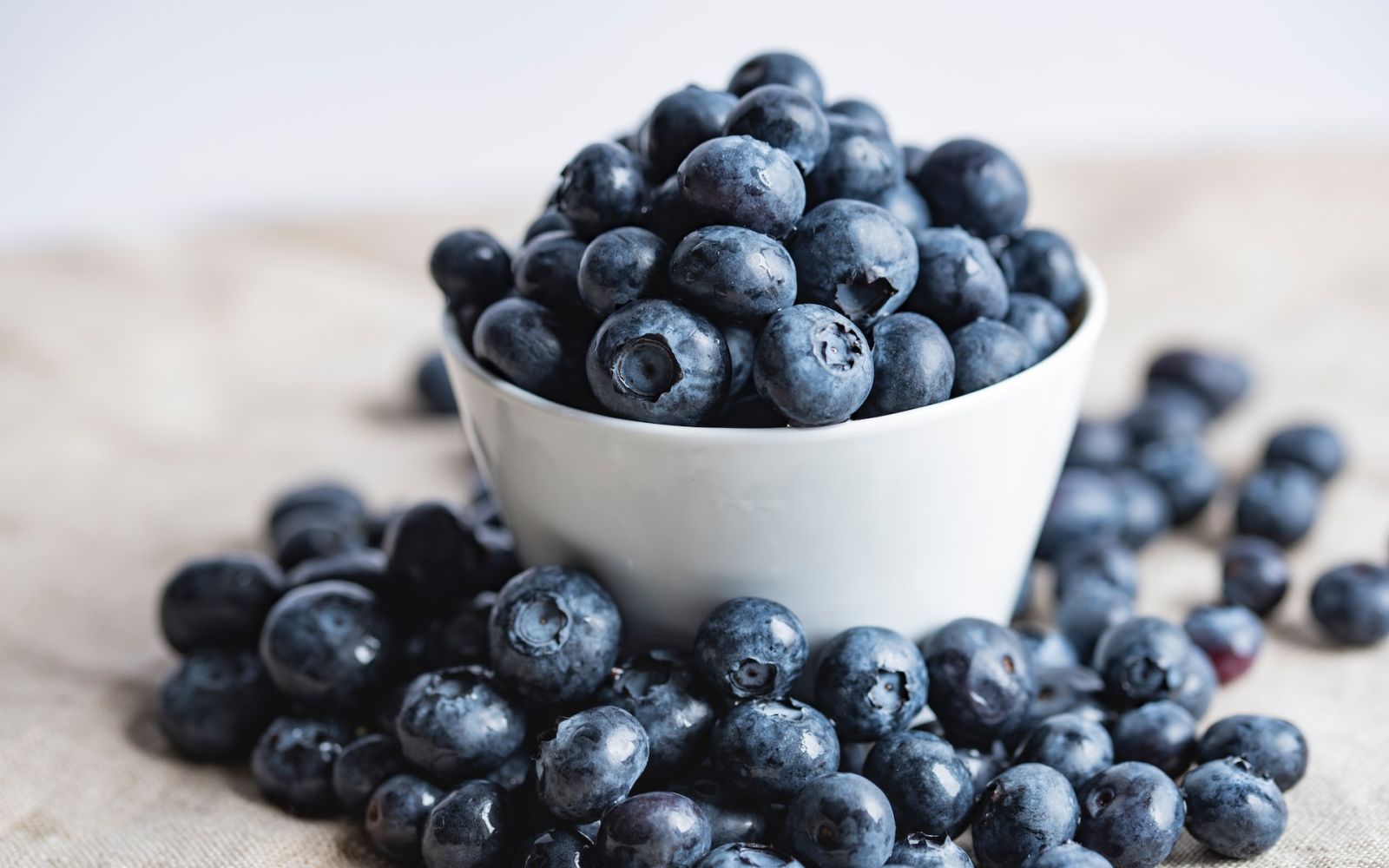 These muffins are yummy, light, and easy to make! This recipe is not a recommended for diabetics and pre-diabetics.
Yield: up to 9 muffins
Per muffin: 221 calories; 6 grams protein; 9 grams fat; 35 grams carbohydrates; 3 grams fiber; 154 mg sodium; 0.5 mg cholesterol
Ingredients
1 cup white flour
1 cup corn bran, oat bran, or wheat bran
½ cup sugar
1 tablespoon baking powder
1 cup skim milk
¼ cup corn or canola oil
2 egg whites plus 1 egg
¾ cup blueberries (can use frozen if fresh not available)
Directions
Preheat oven to 400 degrees.
Mix the dry ingredients together.
Mix the wet ingredients in another bowl.
Combine dry and wet ingredients and gently stir; do not beat. 
Pour into a greased muffin tin. 
Bake in oven for 15-20 minutes.
These are done when you press the center of the muffin lightly with your finger and the center bounces back.
For more recipes like this, including written in Spanish, visit the Nashville General Hospital Foundation website . This site also includes information about The Food Pharmacy, which addresses food insecurity through the distribution of no-cost food totes filled with fresh produce and shelf-stable food.
Source:
Nashville General Hospital Foundation Cookbook, Christine Crowley, Summer 2021.