Pharmacy & Prescription Refills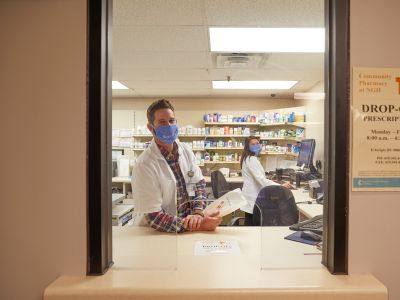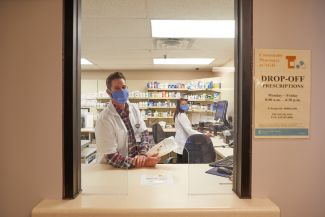 The Community Pharmacy at NGH 
The Community Pharmacy at NGH is open to all patients, visitors and staff of Nashville General Hospital. We want to be the pharmacy of choice for you and your family. Conveniently located on the first floor by the Internal Medicine Clinic, we will work with you to get the best pricing for your medications. Over-the-counter items are also available.
Stop by and meet our pharmacists, today.
Jeff Hardwick, PharmD and Camille Dao, PharmD
Hours:
Monday through Friday 8:00 a.m.- 4:30 p.m.
ph:
615.341.4414
| fax: 615.341.4966
E-Scripts ID: 0880814286
Prescription Refills
Nashville General Hospital makes refilling your prescriptions quick and easy.
By logging in to our online refill portal, you can securely access your prescription history and statistics, and find tools to help you manage your medication regimen. You can also request refills without logging in by typing in the Rx number or scanning the barcode on your prescription.
Neighborhood Pharmacies
Patients may have their prescriptions fulfilled at the following neighborhood pharmacies: