Vaccines Work and They Are Safe. Get Yours Today.
Since July, hospitals across Tennessee are filling up again with COVID-19 patients at the highest rate since January.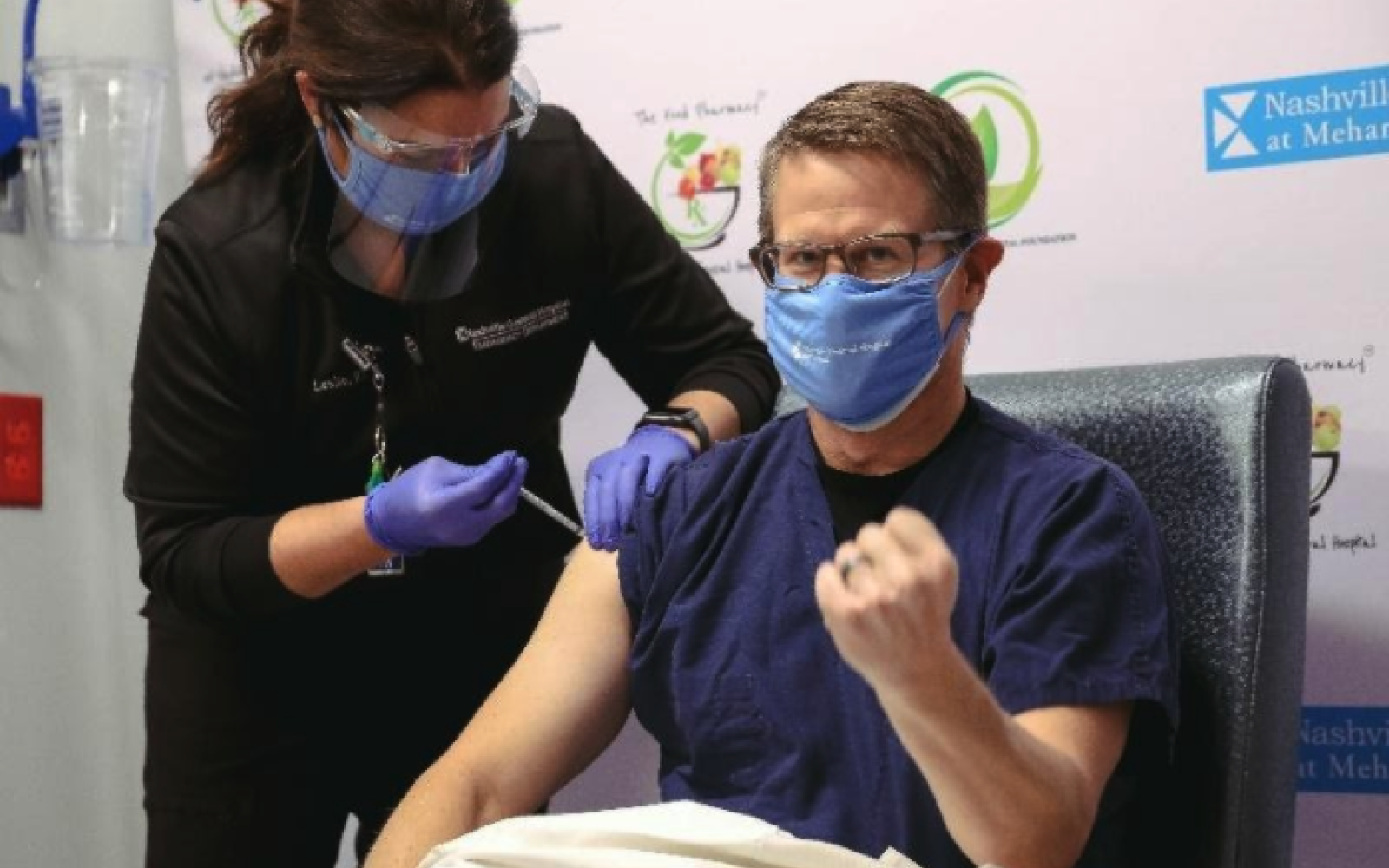 According to the Tennessee Hospital Association:
"Over a 45-day period, from July 1 to August 15, the number of patients in hospitals with COVID-19 increased from fewer than 300 patients, to more than 2,300. More than 80 percent of infected patients in hospitals are unvaccinated. About 94 percent of deaths from COVID-19 have occurred in unvaccinated people."
The reason for the increased illness and hospitalizations is the Delta variant, a mutation of the novel coronavirus (SARS-CoV-2). First detected in India late last year, the Delta variant quickly spread around the world. It was detected in the United States, in June.
"The Delta variant is concerning because it spreads faster and can infect more people in a very short period of time," explains Livette Johnson, M.D., Medical Co-chair of Infection Prevention at Nashville General Hospital, and Associate Professor of Medicine at Meharry Medical College. "Persons infected with the Delta variant strain are more likely to be hospitalized and to spread the virus to non-vaccinated people."
Vaccines Protect Against Delta Variant Effects
To contain the spread, more people need to get vaccinated. "This is known as reaching herd immunity," Dr. Johnson explains. "A highly vaccinated population — between 70 percent and 80 percent — leaves a virus, any virus, with fewer hosts (humans and animals) to infect," she continues. "
"With COVID-19, some infections that are occurring in vaccinated people may be due to other variants that are circulating," Dr. Johnson continues. "Any virus that is not controlled mutates (or changes) into different strains of the same virus. Some strains spread more easily and sicken more people, while other strains may have little to no impact at all."
Vaccines Do Not Cure the Virus
To be clear, vaccines are not a cure for COVID-19, but protect against severe illness, hospitalization, and death. "No vaccine is 100 percent effective against any virus, and vaccinated people can still get COVID-19," Dr. Johnson says. "If they do, they are more likely to recover without serious complications."
"We have new treatments to help people with severe infection. One that has been frequently discussed is monoclonal antibody therapy," she says. In May, the FDA issued Emergency Use Authorization for monoclonal antibody therapy to treat adults and children, aged 12 and older suffering from mild to moderate COVID-19 symptoms. The monoclonal antibody therapy option is recommended for high-risk COVID-positive patients to help keep them out of the hospital. 
Continue to Take Steps to Stay Healthy and Safe
In addition to getting your COVID-19 shot, protect yourself and those around you.
Wear face masks or face coverings indoors and in large crowds where social distancing is not possible outside
Social distance at least six feet between you and another person whom you do not live with
If you think you may have been infected, get tested right away
More on Vaccines and What You Need to Know
Those who received the Pfizer and Moderna two-dose shots are fully vaccinated two weeks after the second dose. Those who received the Johnson & Johnson vaccine are fully vaccinated two weeks after the one-dose shot. 
Right now, the Pfizer vaccine is the only one that has been approved for use in children 12 years of age and older. Moderna and Johnson & Johnson are for use in adults 18 years and older.
Looking for a Vaccine Location?
All local health departments in the state offer walk-in options. You can also schedule an appointment to get your COVID-19 shot. Visit covid19.tn.gov or vaccinefinder.org to learn more.
If you have questions and concerns about the vaccines, talk to your healthcare provider.