Put your heart into February.
February is American Heart Month. This is a great time to focus on heart-healthy habits that can help protect your heart and lead to a healthier lifestyle.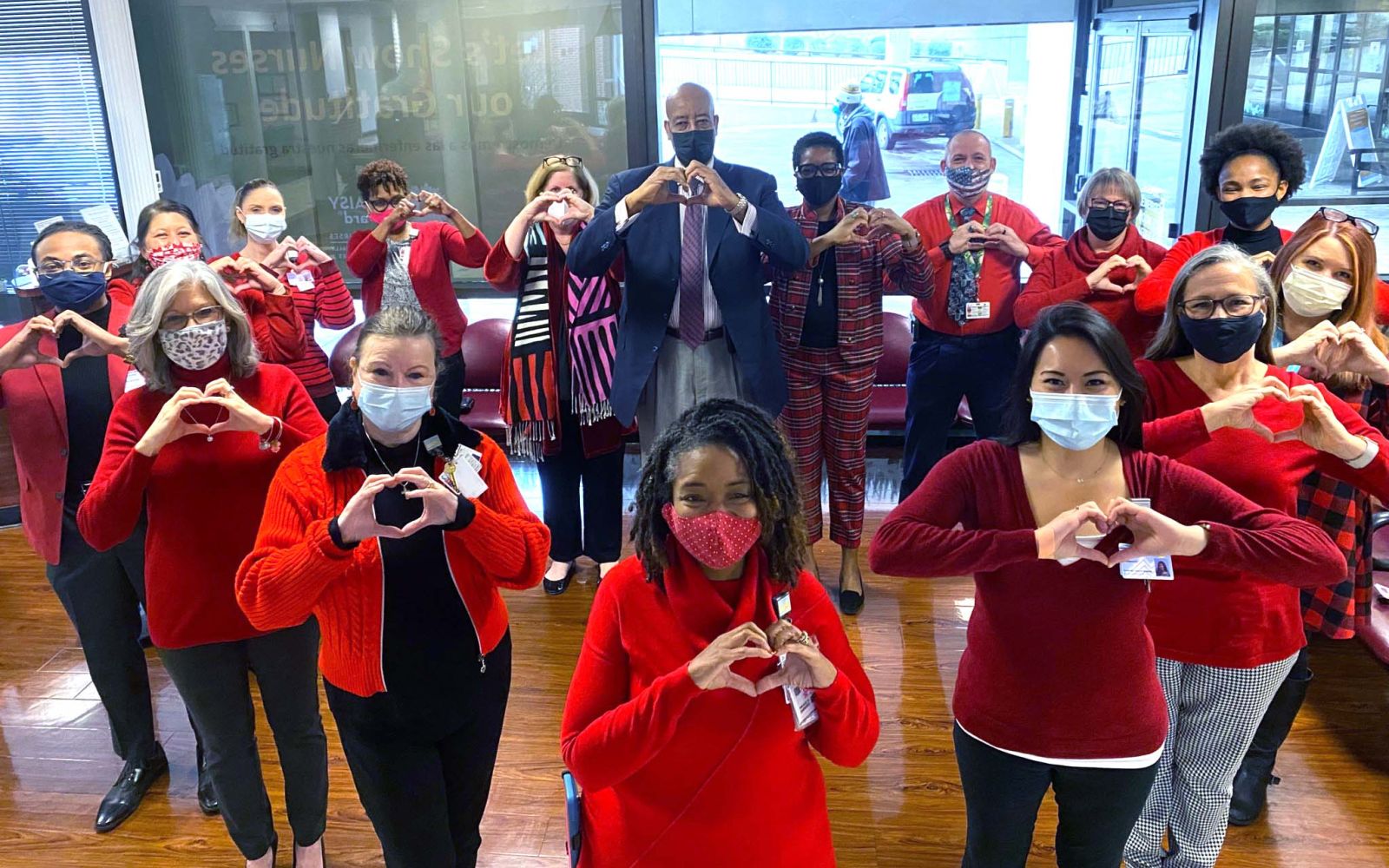 By living a healthy lifestyle, you can lower your risk of heart disease and stroke. "Heart disease" refers to several types of heart conditions. In the United States, the most common type is coronary artery disease. It is sometimes called coronary heart disease or ischemic heart disease. 
Coronary artery disease is the result of plaque buildup in the wall of the arteries that supply blood to the heart.
"Plaque buildup is caused by cholesterol and other components that stick to the wall of the arteries," says Nashville General Hospital chief cardiologist, Henry Okafor, MD. "Over time, this will cause the inside of the arteries to narrow and block blood flow to the heart. This can lead to a heart attack or stroke."
In the United States, about 1.5 million heart attacks and strokes happen every year. Following a heart attack, approximately 1 in 4 women and 1 in 5 men will die within the first year. On average, one American dies every four minutes from stroke.
Certain chronic conditions can increase your risk for heart disease. These include:
High blood pressure, also called hypertension 
High cholesterol
Obesity
Diabetes
A crucial step in managing these chronic conditions is regular visits with your primary care provider. Your doctor can help you set and reach goals for heart health. 
"Even though heart disease, and other related conditions such as high cholesterol, hypertension and diabetes can be hereditary, with a healthy lifestyle you can help control the risk of heart disease," says Dr. Okafor.
Healthy habits that can help prevent heart disease include:
Choose healthy foods: Limit the amount of processed foods you eat and increase the amount of fresh fruits and vegetables, which are high in fiber and beneficial nutrients. Learn more about eating healthier.
Keep a healthy weight: People who are overweight put extra stress on the heart and blood vessels. This puts them at a higher risk for heart disease.
Get regular physical activity: The Surgeon General recommends two and a half hours of moderate-intensity exercise, like brisk walking or bicycling, per week. Even modest amounts of activity are good for your health. Talk with your doctor before you start a new exercise routine.
Don't smoke and limit alcohol: Cigarette smoking greatly increases your risk for heart disease. Too much alcohol can raise your blood pressure. Ways to take care of your health when you have high blood pressure.
The cardiology team at Nashville General Hospital offers an integrated outreach and primary cardiovascular disease prevention program. They can also help diagnose and treat heart disease. Visit the Heart & Vascular Clinic website to learn more about Nashville General Hospital's cardiology services and to make an appointment with a healthcare provider.
This information is not intended to be a substitute for professional medical advice. You should talk with your primary care physician or other qualified medical professionals regarding diagnosis and treatment of a health condition. 
 
SOURCES:
National Heart, Lung and Blood Institute
Million Hearts®
Centers for Disease Control and Prevention