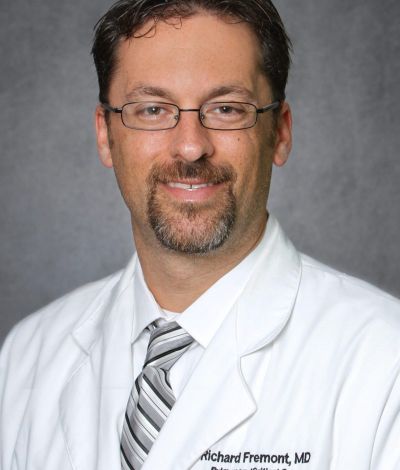 Dr. Richard Fremont is an internal medicine doctor at Meharry Medical Group who specializes in pulmonary care. He is board-certified in Pulmonary Medicine and Critical Care Medicine.
He treats conditions such as asthma and Chronic Obstructive Pulmonary Disease (COPD) at Nashville General Hospital at Meharry.
Dr. Fremont is Interim Chair of the Department of Internal Medicine at Meharry Medical College.
Education & Training
Fellowship: Pulmonary and Critical Care, Vanderbilt University
Residency: Emory University School of Medicine
Medical School: Upstate Medical University
Common Procedures/Specialties
Adult Care, Asthma Treatment, COPD Treatment, Lung Nodule Treatment, Pulmonary Medicine, Sarcoidosis Management